Top Five Budget Trips Under Aud 1000
Top 5 Budget Trips Under AUD 1000
Now that 2018 is well underway, it's time to plan how you spend your precious vacation time and savings for the year ahead. If you want to go on a budget trip, it's always best to start planning well in advance as prices go up closer to the date of your trip, so the earlier you plan your trip, the more money you can save. Also budget accomodations tend to have limited room, so don't wait, if you find the right one for you, get it!
We've done the hard work and research to compile a list of the top 5 budget trips you can take outside of Australia for as little as 1000 AUD. We've used 1 Sep - 4 Sep to calculate an approximate flight prices, hotel stays, visa costs (if required) and an average price per day for food and drink and then combined these figures for an approximate trip cost. We've left out shopping costs and attractions as these can vary greatly from person to person. If you're a heavy shopper, add in more budget to our numbers below. Read on and start planning your dream budget trip today!
1. Siem Reap, Cambodia
Siem Reap in Cambodia is already famous as a tourist destination, with its claim to fame being the Angkor Wat Temple. Angkor Wat is the largest religious monument in the World, a UNESCO World Heritage Site and the 7th Wonder of the World. Visiting the massive complex can take you days to appreciate it to its fullness. Thankfully, hotels in this city are very affordable, and you can get a three night stay at a good boutique hotel for under 100 AUD. Such hotels include Wheel Garden Residence, 288 Boutique Hotel and Bliss Villa, just to name a few. Apart from visiting the Angkor Wat Temple Complex, there's a whole host of activities to do, like visiting a floating village, cycling around town or partying on Pub Street. Please note that Australian tourists will have to purchase a visa on arrival that costs approximately 40 AUD and this visa on arrival can be obtained at Siem Reap International Airport by submitting payment and 2 passport sized photographs and with a minimum 6 month validity of your passport.
Flights tickets cost approx 750 AUD per person
Hotels cost approx 100 AUD per room for 3 nights
Food daily costs approx 15 AUD (60 AUD for 4 days)
Alcohol daily costs approx 10 AUD (40 AUD for 4 days)
Visa on arrival costs approx 40 AUD
Cost for a 4D3N trip is approx 990 AUD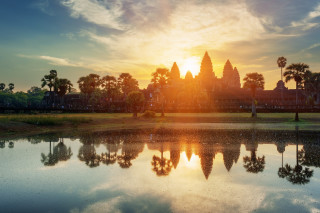 2. Bangkok, Thailand
Bangkok is famous for being a budget traveller's paradise. For many years now, it's been one of the top cities for tourists all over the world and yet it continues to maintain its affordability. Being the capital city of Thailand, this is where most of the action happens. From its street food culture, to its shiny temples, to its bustling nightlife and lively backpacker districts, we're sure you'll always find something that's just right for you here. If you're looking for boutique inns and guesthouses, the Khaosan area is always a good place to start. For around 50 AUD per room per night, you'll get your own private room in hotels like Rikka Inn, Swana Bangkok Hotel and Khaosan Palace Hotel. By staying near Khaosan, you'll be walking distance from the Grand Palace, Wat Pho and Wat Arun so you can visit these cultural and religious landmarks during the day, and when night falls, you'll be spoilt for choice when it comes to choosing a place to unwind. Do check out Roof bar if you're looking for live rock music, Jazz Happens if you're looking for smooth jazz and the Club Khaosan if you're looking to dance to the latest EDM beats. Oh and good news is that Australian tourists can visit Thailand visa free for up to 30 days.
Flights tickets cost approx 700 AUD per person
Hotels cost approx 150 AUD per room for 3 nights
Food daily costs approx 20 AUD (80 AUD for 4 days)
Alcohol daily costs approx 10 AUD (40 AUD for 4 days)
Cost for a 4D3N trip is approx 970 AUD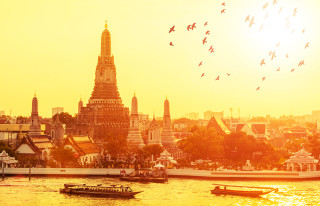 3. Ho Chi Minh City, Vietnam
Ho Chi Minh City, formerly known as Saigon, is one of the cities that has been increasing in popularity year after year. Many tourists come to this city attracted by its mouth-watering food, lively coffee culture and historic colonial architecture. The city's landmarks include Ben Thanh Market, a great spot for finding souvenirs and trying local delicacies, Saigon Notre Dame Basilica, a European style Cathedral, Saigon Central Post Office, Ho Chi Minh Opera House, Independence Palace and the War Remnants Museum. You'll also find cheap street food (think delicious pho and spring rolls) and freshly brewed coffee to pair with your meal around every corner. And for just 80 AUD for 3 nights, you can get a comfy stay in a private room at a small inn or boutique hostel like Khang An Hotel in District 2, Full House Hostel in District 1 or Home Hostel in District 10.
Please note that you will need to apply for a visa on arrival before you depart Australia. All you need to do is go online and submit your visa application, make payment, wait for the approval letter and then print this letter and bring it with you on your trip along with 2 passport-sized photographs. The visa on arrival will then be stamped on your passport upon your arrival in Ho Chi Minh at Tan Son Nhat International Airport.
Flights tickets cost approx 800 AUD per person
Hotels cost approx 80 AUD per room for 3 nights
Food daily costs approx 15 AUD (60 AUD for 4 days)
Alcohol daily costs approx 5 AUD (20 AUD for 4 days)
Visa on Arrival costs approx 32 AUD
Cost for a 4D3N trip is approx 992 AUD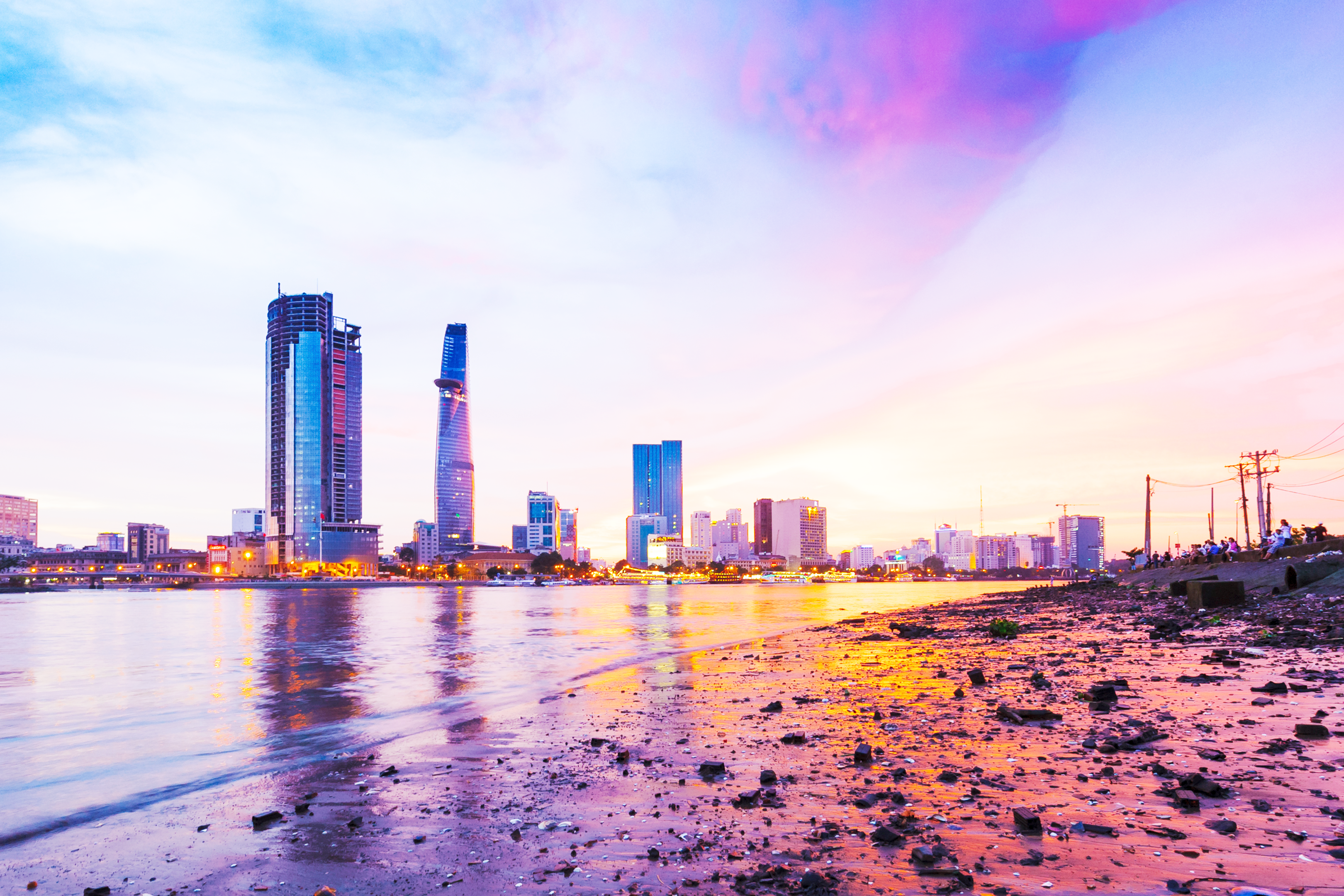 4. Kuala Lumpur, Malaysia
Kuala Lumpur is well renowned for its tallest building, the KLCC Petronas Twin Towers. But once you visit this city, you'll find there's so much more to do and see there apart from seeing this man-made landmark. Alor Street is a great place to feast on street food when night falls in the city. Don't forget to try Nasi Kandar, a local delicacy, combining rice with a variety of meats, vegetables and sauces. If you're an animal lover, stop by the Kuala Lumpur Bird Park, Butterfly Garden and Orchid Garden. If you're a theme park lover, visit the Sunway Lagoon Theme Park, which combines traditional adventure rides with a water park in the same complex.
And for just 140 AUD, you'll be able to take your pick from one of these fine hotels, with the likes of Silka Cheras Kuala Lumpur, Arenaa Star Hotel and City Comfort Hotel Bukit Bintang. Good news is that Australian tourists do not need a visa when traveling to Malaysia for leisure trips up to 3 months as long as you have a confirmed return ticket.
Flights tickets cost approx 750 AUD per person
Hotels cost approx 140 AUD per room for 3 nights
Food daily costs approx 15 AUD (60 AUD for 4 days)
Alcohol daily costs approx 10 AUD (40 AUD for 4 days)
Cost for a 4D3N trip is approx 990 AUD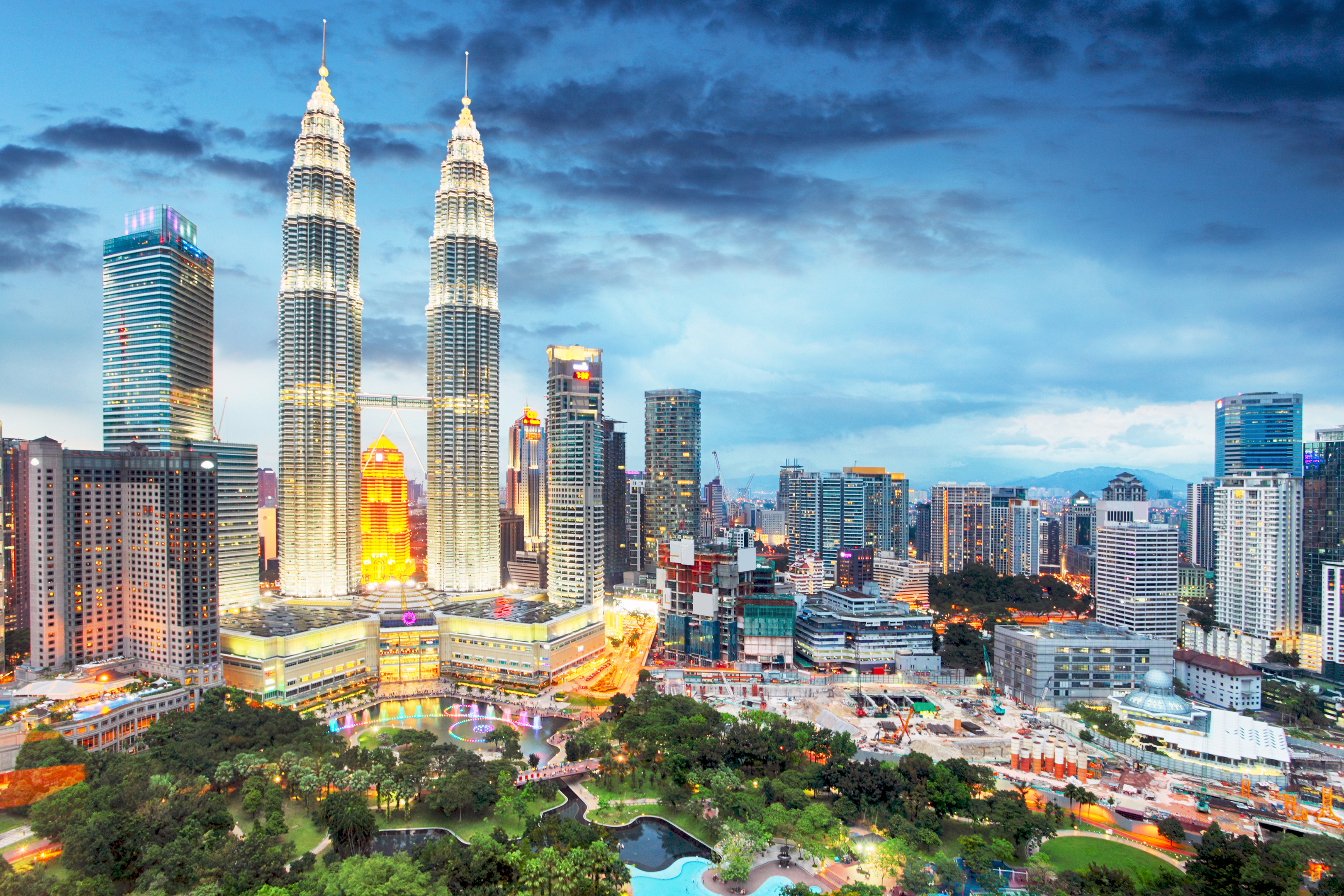 5. Singapore
Surprised to see Singapore on this list? In recent years, many have claimed that Singapore is one of the most expensive cities to live in, and yet remarkably this remains a budget friendly destination. With budget carriers like Scoot flying directly from Sydney to Singapore, and with more hostels gaining popularity, you can still get a value for money trip to Singapore if you plan ahead. You should check out hostels like COO Boutique Hostel, Bed and Dreams Inn @ Clarke Quay or the Pod @ Beach Road Boutique Capsule Hotel as they cost around 200 AUD for a 3 night stay and are in good locations, so you won't be far from a cafe, bar or famous sight to see. And good news is that Australians do not require a visa to visit Singapore.
Flights tickets cost approx 500 AUD per person
Hotels cost approx 200 AUD per room for 3 nights
Food daily costs approx 30 AUD (120 AUD for 4 days)
Alcohol daily costs approx 40 AUD (160 AUD for 4 days)
Cost for a 4D3N trip is approx 980 AUD