Around The World In Ten Visa
Around the World in 10 Visas
In a recent study, Australia was rated to have the 7th most powerful passport in the world, giving Aussie travelers a great cause for celebration. As of 2018, this meant entry into 183 countries without the need to apply for a visa. However, this means that there are still many countries worth visiting that require a visa. Want to know if your dream destination requires a visa? Fret not, read on as we'll go through the top 10 visas you should get if you want to travel round the globe!
1. Vietnam
Vietnam is one of the rising superstars in the travel industry and has much to offer the Australian traveler. Furthermore, a trip there is relatively inexpensive and is a great budget option for those who want to experience something off the beaten path. You can obtain a visa upon arrival in Vietnam, however you will need to complete an online registration before your trip. After the successful completion of your registration, you will be issued a Visa Approval Letter which you should print and bring with you to Vietnam. Please note that this is only valid for air travel into Vietnam and is subject to approval after furnishing all required details. This process requires at least 6 month validity of your passport, additional pages for visa stamps and your intended date of arrival. Passport photos will be required upon your arrival in Vietnam as well.
Once your visa has been approved online, you can start planning your trip to this lovely country. Most tourists choose to start their travel in Ho Chi Minh City (formerly known as Saigon), as this city is filled with cultural and historic significance as well as a bustling gastronomic scene. While there, do not miss the chance to try pho, the traditional beef noodles with fresh vegetables and delicious soup broth.
2. Egypt
Australian citizens are required to have a valid visa to travel to Egypt. There are 3 types of visa for Australian passport holders traveling to Egypt: a transit visa, a tourist visa and an entry visa (for work or study). Tourist visas are available upon arrival at visa counters in Egyptian airports and usually granted for a period of not more than 30 days. These come at an approximate cost of 25 USD and has to be paid at the airport visa counters. Travelers are advised to check with their nearest Egyptian Embassy or Consulate Mission before their trips to receive the latest details and information on the visa process as these may change from time to time.
When planning your trip to Egypt, there are many places that can't be missed. There are an endless array of historic landmarks like the Pyramids of Giza, which is the last remaining of the seven wonders of the ancient world, which is a truly phenomenal sight to behold. Another must-visit destination is Luxor, which contains the famed Karnak Temple, Valley of the Kings and the Memorial Temple of Hatshepsut. A visit here usually takes a few days as there are many sights to see and lots of photo opportunities for avid shutterbugs.
3. Cambodia
Australian passport holders are required to purchase a one-month visa on arrival before entering the country. The visa on arrival costs approximately 30 USD and can be obtained at major airports in Phnom Penh and Siem Reap or at the land borders that Cambodia shares with either Thailand or Vietnam. You'll need at least six months validity of your passport from your intended return date and at least two blank pages in your passport for the visa and passport stamps. More importantly, you'll be required to submit two passport sized photos for your application to be processed. Visa upon arrival is not available if you are arriving via land transport from Laos. Alternatively, you may also choose to apply for and obtain your visa prior to arrival by visiting your nearest Cambodian Embassy.
The two most visited cities in Cambodia are its capital Phnom Penh and Siem Reap. Phnom Penh, houses many significant historic museums like the Tuol Sleng Genocide Museum and the National Musuem of Cambodia as well as cultural landmarks like the Royal Palace and Silver Pagoda. You'll also find much to buy at the Central Market from street food to fresh produce to clothing and jewellery. On the other hand, Siem Reap houses Angkor Wat, the largest religious landmark on the planet. A trip to the Angkor Archaeological Park typically takes 3-5 days. You'll also have the chance to visit a nearby floating village, cycle around town, shop at the night market, ride an ATV or party along Pub Street, while you're in Siem Reap. Most travelers to
Cambodia bring a combination of Riel (the local currency) and US dollars (which is widely accepted at tourist spots)
4. Canada
From March 2016, Canadian border control requires that all Australian citizens complete an electronic travel authorization online before their trip to Canada. This includes those travelers, who previously did not requires visas to enter Canada. You may wish to check with your nearest Canadian Embassy for the latest details on the visa application process before booking your trip.
Most travellers to canada come to experience the beautiful nature on offer at many of its National Parks like the Banff National Park in Alberta or the Cypress Hills Interprovincial Park. Another interesting attraction is the Viking Village in L'anse aux Meadows where you'll enjoy scenic routes and cultural experiences at Norstead, where you can throw an axe or feast like a Viking. And of course no visit to Canada is complete without seeing the Niagara Falls.
5. China
Australian tourists must obtain a visa to enter Mainland china. The most common tourist visa for Australian citizens allows him/her to stay in China for up to 15 days, however this is not applicable for solo travelers (requires at least two or more travelers to be issued). Please note that the Chinese visa will cost at least 80 USD and additional fees may be required for postage and other administrative costs. You'll be required to submit passport photos, photocopies of your passport, travel documents and plans such as trip arrangements, hotels and flight bookings. You will also need at least 6 months validity of your passport to be eligible. Ideally, you should apply for your visa at least two to three weeks ahead of your trip to China.
Once you've got your Chinese visa sorted out, you'll likely start your trip in Beijing, the Chinese capital and home to many cultural and iconic landmarks. These include Tiananmen Square, where you can witness the daily flag raising ceremony at daybreak, as well as, The Great Wall of China, one of the most visited UNESCO World Heritage Sites. Another popular UNESCO World Heritage Site is the Summer Palace, where you'll see the beautiful Kunming Lake. And if you want to see the Forbidden City from up high, the best spot is Jingshan Park during sunrise. The Imperial Palace and the National Museum round up the other must-visit spots in historic Beijing.
6. Myanmar
Australian tourists can apply for a Visa on Arrival in Myanmar, but an online application must be filled up online at least 3 days before your trip, with supporting documents such as your passport photos and your travel plans submitted. The payment has to be completed online as well and the Visa Approval Letter will be sent to you, which you have to print out and bring to the Visa on Arrival Desk when you arrive in Myanmar.
Once you've got the Visa Approval Letter, you can make the final arrangements for your trip. Most tourists choose to start their travels in Yangon where you'll marvel at the majestic Shwedagon Pagoda. Watching the sunrise here is a bucket list worthy moment, as you'll see the gold of the Pagoda shining in all its glory. If you're a late riser, then you can check out the Pagoda when night falls to see the gold shimmering in the night sky instead. If you're looking for something hearty to eat, you can stroll through Chinatown and feast on an endless array of street food and when you're done, you'll have a wide variety of clothes and goods to buy for your friends back home.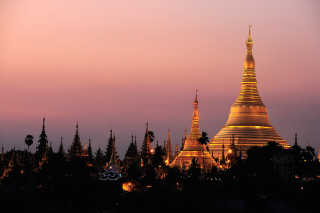 7. Ukraine
Since 2016, Ukraine has implemented a visa on arrival scheme for Australian tourists. You will need passport photos, travel plans and sufficient cash to complete the process (2550 Ukrainian hryvna). This visa on arrival allows you to travel in Ukraine for up to 15 days. If you wish to stay in Ukraine for a longer duration, you are advised to apply for a Visa at your nearest Ukrainian embassy at least 2 - 3 weeks ahead of your trip.
Most travellers start their trip to Ukraine in Kiev, its bustling capital city. Kiev is a beautiful city, it's a lovely blend of ancient and modern influences, with many golden onion shaped domed churches lighting up the night sky. If you're looking for somewhere peaceful, look no further than St Cyrill's Monastery, an ancient church dating back centuries. If you're looking for something historic, then the Musuem of One Street is a must visit. If you like the great outdoors, you'll find many parks and forests within easy reach by walking or cycling.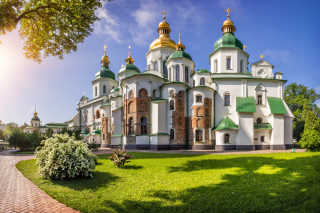 8. Cuba
To visit Cuba, you will need to apply for a tourist visa, commonly known as the tourist card. This card allows you to stay in Cuba for up to 30 days and is only valid for a single entry. To apply, you will need to show a valid return flight ticket along with confirmed hotel bookings. This visa will need to be applied in Australia at your nearest Cuban embassy or consular office at least a month before your trip to Cuba.
The best city to start your Cuban adventure has to be Havana, its capital city, where you'll see vintage cars and Spanish colonial buildings alongside art museums, salsa clubs and cigar cafes. Don't miss the chance to smoke a freshly rolled Cuban Cigar with a freshly made Mojito, just like Ernest Hemingway did many years ago. It will truly be a memorable experience that will take you back in time.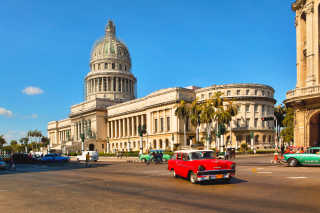 9. Russia
To visit Russia, you will need to apply for a tourist visa before your trip. Please note that visa on arrival is not applicable for Australian tourists. To apply for this tourist visa, please contact your nearest Russian embassy at least one month before your travel to Russia. You will need to submit a completed visa application form, along with recent passport photos and a tourist confirmation letter issued by a hotel or a tour operator in Russia confirming that your visit is for tourist purposes.
Once you've completed the visa application process and you've received an approved visa then it's time to finalize your trip plans. Most travellers begin their Russian journey in Moscow, one of the most vibrant capital cities in all of Europe. The most visited site in Moscow is the Red Square, and it is the heart of the city, surrounded by many other attractions like St Basil's Cathedral and the Kremlin. If you're a history buff, do not miss the State Historical Museum, or if you're into shopping, then you have to check out GUM, the most famous department store in Moscow.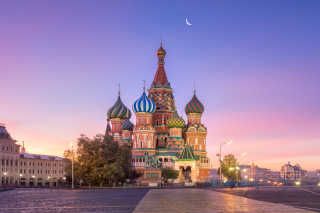 10. Antarctica
Although strictly speaking Antarctica is not a country and thus does not require a visa to travel there, Australians need permission to visit, as Australia is one of the signatories of the Antarctic Treaty's Protocol of Environment Protection. Its best to consult with one of the licensed tour operators to check in advance of your trip there.
Between November and March every year, you'll find a host of tour operators that will give you a chance to be an explorer of one of life's greatest adventures. Cross the Drake Passage and be the first of your friends to step foot into the Antarctic Peninsula. Most tours last from a week to a month so be prepared to save up all of your vacation leave for a holiday of a lifetime!
Get the latest travel deals
Sign up for our enewsletter and receive $10 flight discount!