Cheap flights to Thailand
Discover Thailand
The beauty of Thailand is not only in the exotic temples, the never ending paddy fields, or the jewel coloured waters that surround the country, it is also in the people of Thailand who welcome visitors with open arms. That is probably why Thailand is such a popular destination with many flights landing there every day.
Prepare before you travel
It is wise however to be on your guard, especially in the bigger cities where a wide smile and gesturing arms leading you towards a certain gem factory or clothes shops might have a bit more than friendliness to offer. These people are probably getting a commission to entice you into certain places. But this wariness should not keep you from having a fantastic time in Thailand, whether that be riding on elephants in the northern part of Thailand or soaking up the scorching sun on one of the islands of Thailand then sleeping in a rickety cabin on the beach.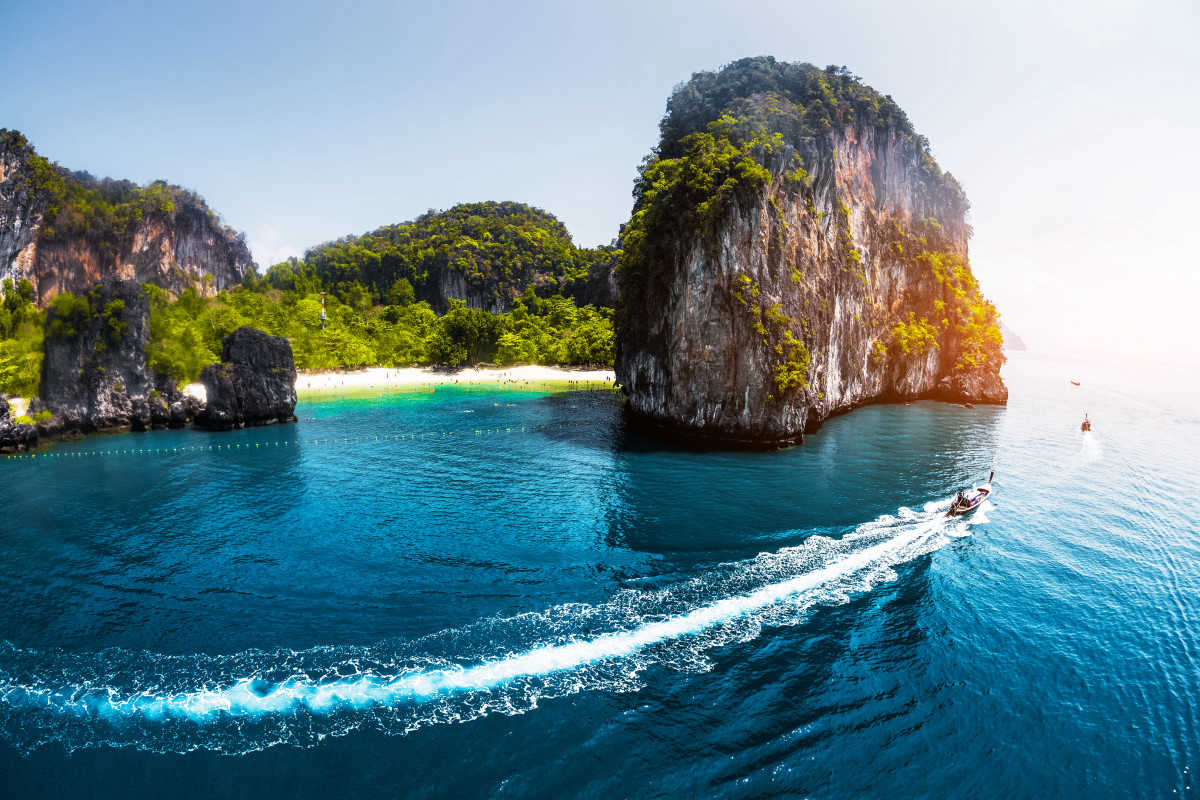 Beach Cove, Thailand
Flying to Thailand
Booking your cheap flights to Thailand with BudgetAir ensures a safe, reliable and easy way to plan your trip. With our easy to use website, safe booking system and large selection of hotels and car rental to choose from, you won't have to worry about a thing! Whether you're flying to Thailand for business or pleasure, no matter if you fly alone, with friends or with your whole family, BudgetAir always has you covered.
Choose BudgetAir for your next holiday! Book your low cost flight, right here, right now!